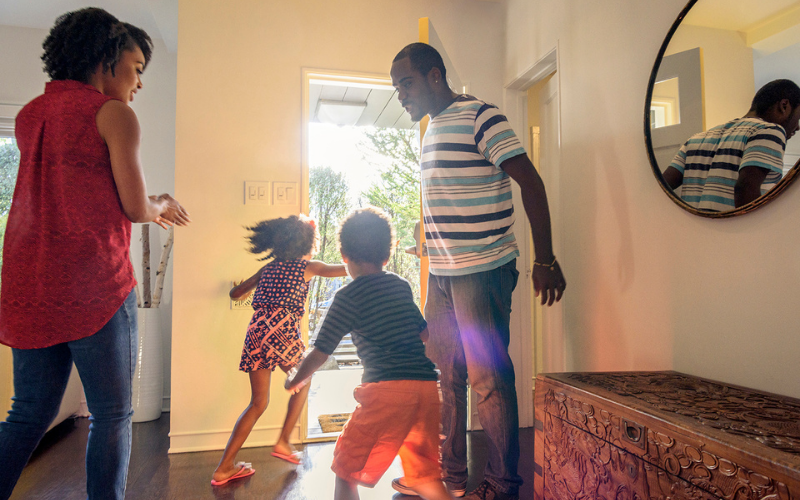 Affordable Housing Series: What We Can Do
Homelessness & Hardship
Every day people that you pass by on the streets, or in the store, all across Seminole County could be in the midst of an invisible crisis- the verge of homelessness. With affordable housing being next to impossible to find, The Sharing Center works to provide support to those in need of financial assistance through our LifeBuilder program.
In times of hardship, our team works to provide emergency financial assistance, groceries, and other essential resources while helping to bring hope and healing back into our neighbors' lives. LifeBuilder is designed to remove the immediate barriers homeless families must overcome on their path to stability. Other wrap-around services such as mental health counseling, legal advice, and budgeting skills are provided to ensure self-sufficiency.
The Gap
According to the Housing Initiative at Penn, "The Housing Choice Voucher (HCV) is a portable subsidy that households can use to rent a housing unit in the private market. The voucher covers the difference between 30% of the household's income and the full cost of rent (up to a maximum rent level set by the U.S. Department of Housing and Urban Development)." The gap is largest in places like California, Texas, New York, and Florida, which have hundreds of thousands of housing vouchers today, yet also have thousands more eligible households who have not received a voucher. Among the top 25 most populous metropolitan areas, Orlando has the largest gap.
The Cost of Living
As studied in the 2021 Out of Reach report published by the National Low Income Housing Coalition, a household must earn $4,302 monthly or $51,619 annually, in order to afford the level of rent and utilities in Florida — without paying more than 30% of income on housing. 
Central Florida is one of the worst regions in the country for affordable housing and also one of the lowest-paid regions in the country; causing an alarming rate of those unable to afford the everyday cost of living.
Bridging The Gap
Through the LifeBuilder program, The Sharing Center works to provide financial support that will have a long-lasting, stable impact on those facing homelessness. For those who qualify for LifeBuilder, we provide individually tailored rental/financial assistance and stability planning. Just this year, LifeBuilder has helped nine families with 20 children become stable, five out of nine participants have obtained better jobs, and five out of nine have raised their credit scores.
When asked about the challenges our neighbors in need face, Teresa, LifeBuilder Coordinator at The Sharing Center states "The availability of units is a challenge, with the housing market so expensive- sustainability with income is hard to come by."
The purpose of this program is to successfully return households to economic self-sufficiency and stable housing. With 28 families stabilized, the work has just begun to help end the crisis of homelessness and provide for those who desperately and actively work towards affordable housing.